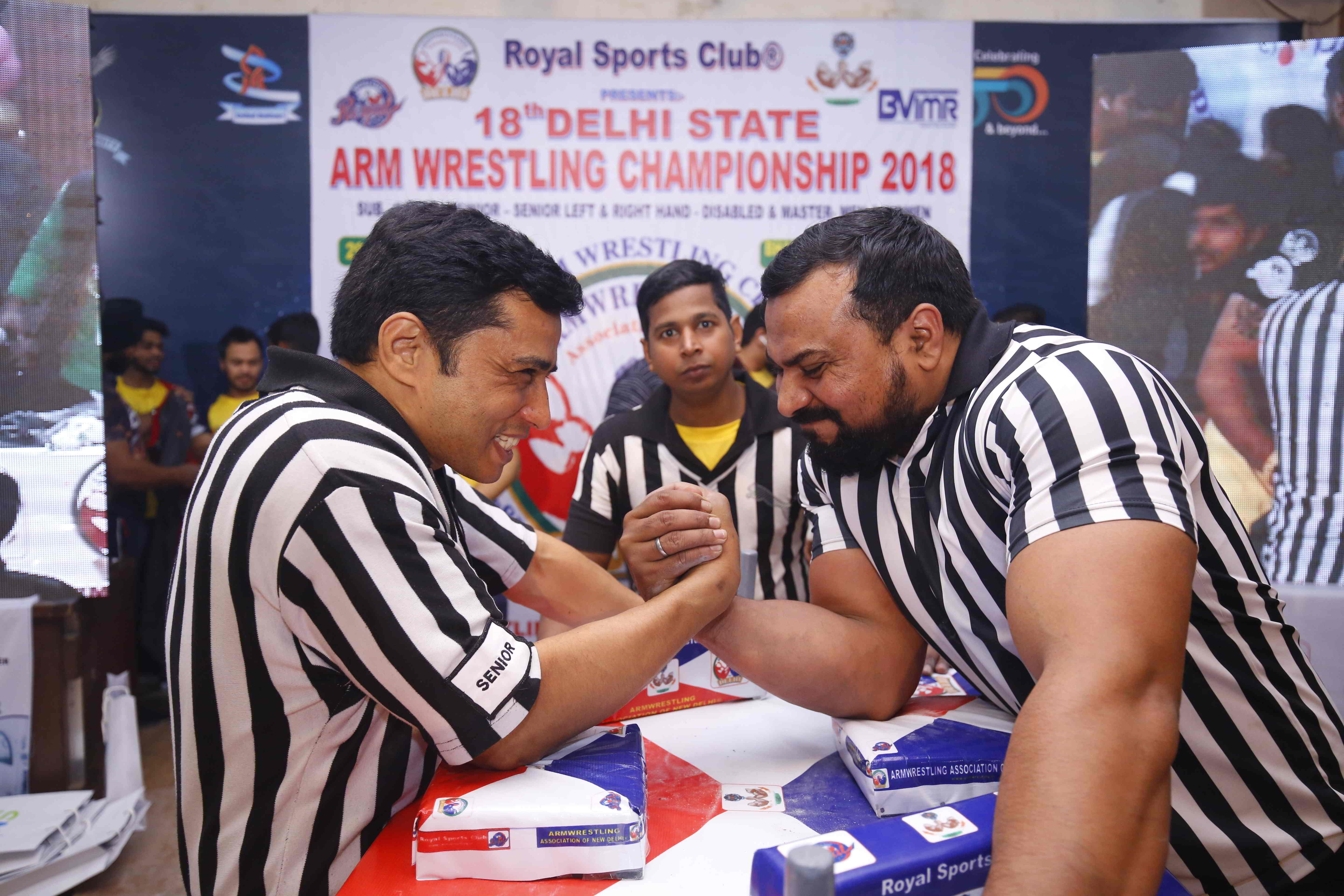 "I hated every minute of training, but I said, 'Don't quit. Suffer now and live the rest of your life as a champion.'"- Muhammad Ali
With Great Pleasure Arm Wrestling Association of New Delhi announces the success of the State Championship- 18th Delhi State Arm Wrestling Championship 2018.
We Proudly announce the Senior Men Champion of Champion – Sanjay Deswal
Junior Boys Champion of Champion- Rajat Bisht
Senior Women Champion of Champion- Shruti Bawa
We congratulate all the winners for the hard work and for all those who tried are not losers! Because you learn from losing more than winning!
Here are some Pictures of the event!
For Videos, you can visit our Youtube Channel! Indian Arm Wrestling
[us_gallery ids="169,171,172,173,174,175,176,177,178,179,180,181,182,183,184,185,186,187,188,189″ columns="4″ orderby="rand" indents="1″]